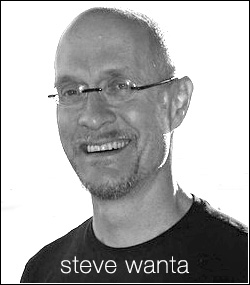 In October 1987 Stephen Wanta established his own practice, Stephen Alastair Wanta Architect, in New York City. In 2013, the firm was renamed wanta-architect PLLC.
His approach to projects is to address their "style" as an integral part of the same interactive process with the client that produces the program and the budget. This insures that style be more than a superficial element of the design, responding to more than the client's (or architect's) architectural taste: the "style" of the work is directly reflective of the functions of the project, the existing character of the site, and ultimately, a more comprehensive view of the client's philosophy and aspirations.
Mr. Wanta has designed and executed well over 100 residential projects with budgets from less than $100,000 to over $5 million. These include single-family residences, additions, and apartment, loft, and townhouse renovations. Their scopes of work cover a broad spectrum from solely decorative work to "total gut" renovation projects and all-new construction.  The second long-range motor yacht he designed was launched recently.  He recently completed  two projects where floors were added on top of existing residential buildings, in one case converting a single-floor apartment into a triplex and another where an entirely new apartment was added.  A feature of many of these projects is their comprehensive interior design by the firm, including custom-designed furniture and finishes as well as art selection and custom art commissions.
Among Mr. Wanta's commercial projects are showrooms for Odegard Carpets both nationally and internationally, showrooms for Artistic Tile in New York City, Manhasset, Chicago, Dallas and currently Nashville, as well as film and sound production facilities, restaurants, numerous private law offices, and other showrooms and trade show exhibition booths for the home furnishings industry. The firm has also designed several museum stores, their pop-up locations, and retail outlets.

Three of Stephen Wanta's projects are featured as part of an NBC story on Loft Conversions
Stephen Wanta's work has been published in national and international magazines and books, including the Somoroff Residence, a loft inspired by the Kaballah and quantum mechanical theory, in the recent books Maximalist Interiors, and Lofts – Designers & Design. Mr. Wanta appeared along with 3 projects – one of which was just starting construction – on OpenHouse NY focusing on loft projects.  More recent work has appeared in Old House Journal and a family compound he designed in San Antonio was selected for the 2017 AIA Chapter Tour.
Stephen Alastair Wanta AIA received his Bachelor of Architecture Degree from the Rhode Island School of Design in 1980 where he also received the Reynolds Aluminum School Prize in 1979 and 1980 and The American Institute of Architects Certificate of Merit. He has worked at the offices of Machado & Silvetti in Boston and was a Progressive Architecture First Award Co-winner in 1980 for "The Steps of Providence" project. He joined Rafael Vinoly Architects P.C. in New York City and became Vice-President in Charge of Design during his seven-year tenure there, and served as Project Architect on projects such as The John Jay College of Criminal Justice, a 360,000 square foot renovation of and addition to the former Haaren High School. In the role of Senior Architect at Peter Marino Architect and Associates, he oversaw the design and construction of the $12 million Spa and Fitness Center at the Four Seasons Biltmore in Santa Barbara, California.
Mr. Wanta has taught and lectured at a number of schools, including Columbia University, the Rhode Island School of Design, and Rensselaer Polytechnic Institute.
Steve lives in SoHo in New York City with his wife and they have dinner together with their two daughters and their partners once a week (more or less).